About myself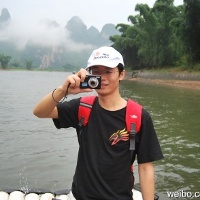 I'm Lysting Huang, CTO of iBoxPay. In the past I've graduated from Xiamen University, China.
My current academic interests include GSM/CDMA RIL design, mobile payment, mobile internet research.
I am also a web developer, a phper and a rubyer.
In spare time, I like reading book, surfing internet, watching movie, and take a reisurely walk outdoors.
My Blog is http://blog.lytsing.org (Write with Chinese).
Basic Skill
Linux System Operator
Master Language: C/C++, Java, Ruby/Rails, PHP, Shell, Objective-C
Works on mobile platform: Android, iOS, Broncho, VIA CDMA, MTK, Spreadtrum
Contacting me
If you'd like to contact me about my projects or research, send me an E-mail at hlqing#gmail.com(# should be @).